Looking for a 10 HP outboard and wondering whether 2 or 4 stroke is a better option?
Why not get an electric 10 HP outboard that provides advantages of both worlds with even lighter, cleaner, quieter, and more efficient design?
The 10 HP electric outboard is also much easier to use and maintain, making it the best choice for beginners, seniors, and anyone who wants to have more fun on the water.
Today let's take a look at the 10 HP electric boat motors specially.
We will also cover an in-depth 10 HP boat motor buying guide if you still have no idea whether to go electric or petrol. It will help point you in the right direction and find the best 10 HP solution for your needs.
Table of Content:
10 HP vs 9.9 HP Outboards
Why there are so many 9.9 HP boat motors? Does anyone know why outboards are 9.9 hp vs 10?
As you may have already noticed, many manufacturers supply 9.9 HP boat motors instead of 10 HP. There are good reasons behind those 9.9 HP motors:
Some inland bodies of water have motor restrictions "under 10HP" only. Some states will require boat registration on boats with larger than 10 HP outboard motors.
So many brands specially designed and produced the 9.9 HP outboard motors to meet the requirements in 10 HP limited lakes as well as give you enough speed.
Editor's Note: In this 10 HP boat motors buying guide, we also include 9.9 HP ones due to the fact that 9.9 hp outboard shares the same anatomy with the 10 hp ones.
10 HP Outboard: Speed & Runtime
Will a 10 HP/9.9 HP outboard move my boat reasonably or will I have to settle for a bigger motor?
The top priority for a 10 HP outboard motor is its power rate, and accordingly, its speed.
So how fast does a 10 HP outboard go?
Here is how a typical 10 HP outboard from ePropulsion performs on a 12-foot aluminum boat with one person onboard and a single E175 battery, in a clam water lake.
| | | | |
| --- | --- | --- | --- |
| Power (Watt) | Speed (mph/kph) | Run Time (hh:mm) | Range (mile/km) |
| 500 | 4/6.5 | 18:00 | 72/116 |
| 1000 | 5/8 | 9:00 | 45/72 |
| 2000 | 6.7/10.8 | 4:30 | 30.2/48.6 |
| 3000 | 8/13 | 3:00 | 24/39 |
| 4000 | 11.5/18.5 | 2:15 | 25.9/41.7 |
| 5000 | 13.5/21.8 | 1:50 | 24.7/39.8 |
| 6000 | 15/24.3 | 1:30 | 22.5/36.5 |
Note: Many factors can affect the real-world performance of the 10 HP outboard motor, including the boat type, load, weather, battery type and capacity.
That's to say, with one single charge, you can go over 40 miles at 5 mph speed. That's three trips range from Seattle Golden Gardens Park to Lincoln Park!
For the 10 HP outboard performance on other types of boat and environments, check out the comprehensive testing report on the ePropulsion performance bulletin: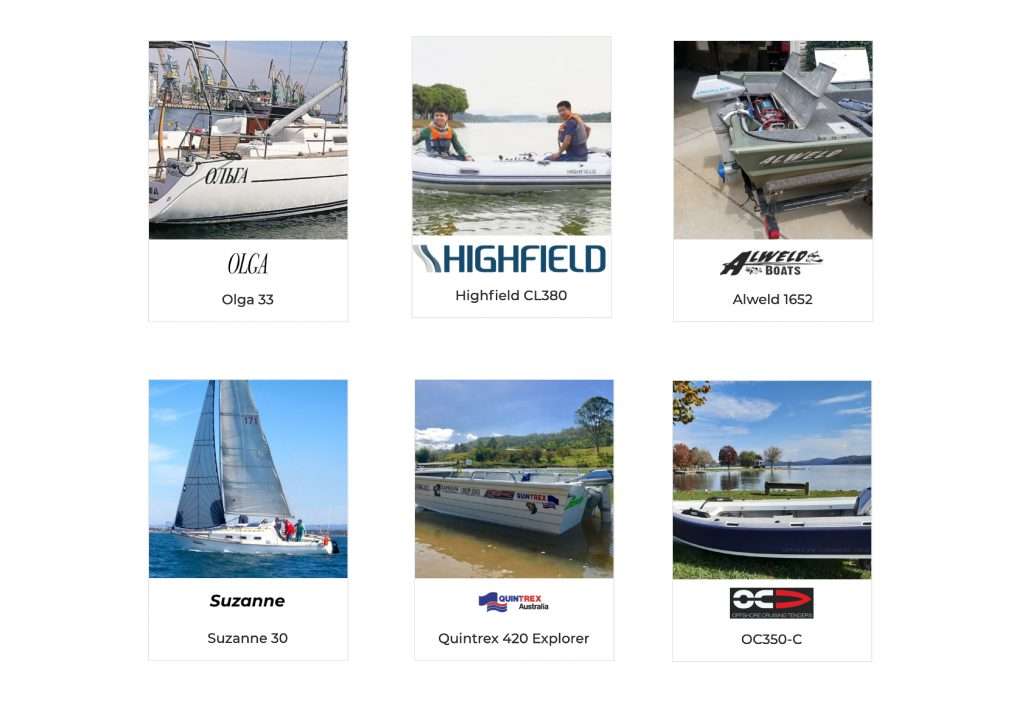 Best 10 HP Boat Motors: Outboards & Pod Drives
If you are in a hurry and want quick recommendations and input, check out this list that covers the most popular 10 HP boat motor types to suit your diverse needs:
If you are looking for a portable and lightweight 9.9/10 HP outboard motor for your boat that's easier to install and transport, Navy 6.0 Evo is your best option.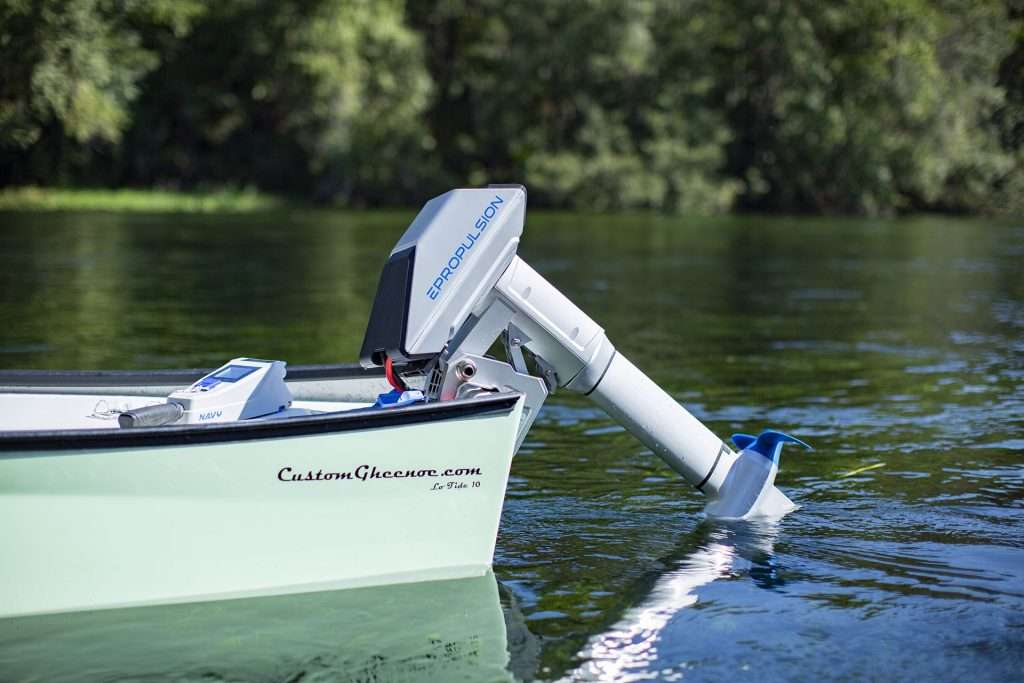 Besides providing an impressive range and runtime, this 9.9 HP electric outboard motor is less than 80 lbs and comes with a foldable and removable tiller to help you get packed up easily without greasy oil to stain your clothes.
More than that, it's almost silent and easy to set up. You will be amazed by how smooth and quiet the 9.9 HP outboard runs, especially if it's your first ride on the electric motor.
Ever since its launch, you can see a lot of happy users sharing their wonderful moments on the social network with their Navy 6.0 outboard onboard: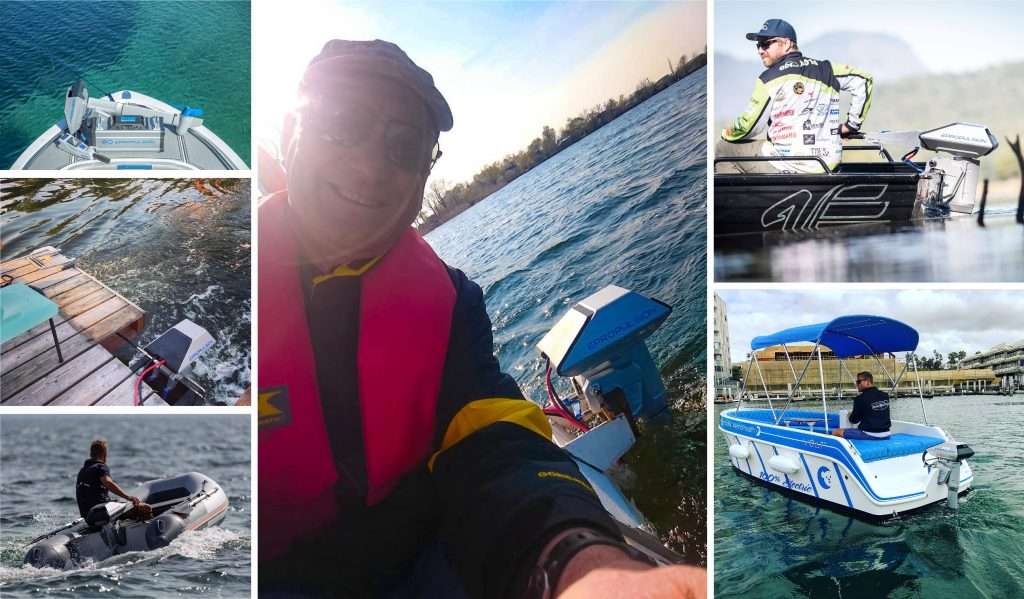 If you are not sure about whether this 9.9/10 HP outboard motor can provide satisfying speeds or runtime on your boat, you can schedule a free test ride to try before you buy.
If you need a space-saving 9.9/10 HP boat motor, a pod drive motor (instead of an outboard) could better suit your needs.
This type of 10 HP boat motor is super popular with sailboats and small watercraft.
And Pod 6.0 Evo is one of the best options on the market due to its industry-leading direct-drive technology which offers maintenance-free boating for lifetime, saving you tons of time and money.
A bonus for this 9.9 HP boat motor is its hydrogeneration feature, which allows the motor to charge itself while sailing. That means you can have extended runtime and range between charges.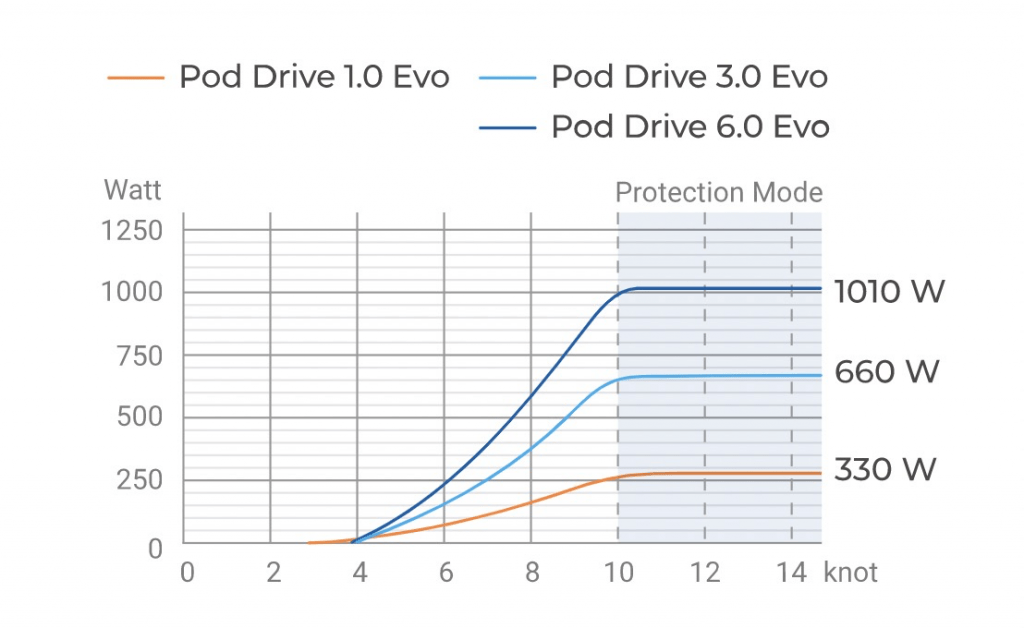 10 HP Boat Motor Buying Guide: Electric or Petrol
It's not an easy task to shop for the best 10 HP outboard especially when there are so many options on the market with a wide price range and feature options.
To help you make the decision easier, we've summarized some key points you should care about when searching for a quality 10 HP outboard.
If you still have no idea whether to go electric or petrol, this guide can also offer some clue for side by side comparison.
Speed, Runtime & Range
It's important to know how long a 10 HP outboard can run and how fast it goes to make sure it can meet your requirements in real-world uses.
Usually, the 10 HP outboard delivers adjustable speeds coming with different power settings (in watt). And the speed requirement is the key factor for runtime and range.
As you can see from the Speed Chart we provided above, the runtime and range can be increased greatly with a minor change on the speed requirement.
Tips: If possible, always choose the 10 HP outboard motor that features a digital display with real-time monitoring of the power, remaining runtime, and battery level, so you will never worry about getting stuck in the middle of the lack.
Portable & Lightweight
Another critical question is how much the 10 HP outboard motor weighs.
It's important to buy a portable and lightweight outboard especially if you don't have a trailer and have to transport the motor (and the boat) in your car.
After searching around, you can find that most 10 HP outboards weigh around 80 lbs (36kg) whether they are petrol or electric. And batteries could add on extra weight.
However, when it comes to installation and transportation, the electric 10 HP outboard provides a much more hassle-free experience that petrol outboard can never compare.
That's where the 10 HP electric outboard motor shines.
You will love it when there is no greasy oil to stain your clothes if you are going to lift it in and out of the car regularly. And the foldable tiller is also a plus for easy transport.
Easy to Use
I have two teenage nieces and a wife who may want to take rides on it sometimes so having a push-button start might be nice but not a deal breaker.
An easy-to-use 10 HP outboard motor can make your journey a lot more fun.
If you are not ready for a deep learning curve on the operation and necessary maintenance of the 10 HP outboard, the electric one is your best option.
With a simple press on the button, you can start the 10 HP outboard effortlessly. There is no extra payment for the electric start. And the direct drive models like Navy 6.0 offer maintenance-free rides for a lifetime.
What makes it even appealing for the family is that some popular brands, including the ePropulsion, have specially designed power limit settings.
With the power limit safety design, you can let your children control the motor at smaller power. So everyone in your family could be the captain and enjoy the fun.
10 HP Outboard Price
Appealing as the 10 HP electric motor is, it is selling at an obviously higher price.
It's true that the electric outboard doesn't have an edge on the price, mostly due to the expensive large-capacity battery. We all know that tremendous power is needed to get a powerful motor like the 10 HP outboard running at its top speed.
However, the marginal cost is smaller for electric 10 HP outboard because it doesn't require any maintenance and the electricity bill is much cheaper than the petrol cost.
| | | |
| --- | --- | --- |
| Price | ePropulsion Navy 6.0 9.9 HP | Mercury Four Stroke 9.9 HP |
| Motor | $3249 | $2315 |
| Battery | $3999 | – |
| Charger | $480 | – |
| Electric Start | – | $540 (optional) |
| Annual Maintenance | – | $235 (90 min) |
| Annual Energy Cost | $85 | $250 |
| 6 Year Cost | $8,238 | $5,765 |
Cost Comparison Chart
Also, imagine the premium experience you get from the electric 10 HP boat motor. The quietness, clean environment, and joyful & relaxing mood are priceless!
Tips to Make Best Use of 10 HP Outboards
How can I best maintain the 10 HP outboard? As a first-time owner of an outboard motor, what do you need to know?
Here are some tips to help you keep the motor happy for a long time, both on a regular basis and at a certain age of the engine:
To reduce corrosion, wash the 10 HP outboard with freshwater after use in saltwater.
Check the anode, propeller, and pin every 3 months, and replace if necessary.
Thanks to the direct drive technology, the ePropulsion 10 HP outboard motor is maintenance-free and requires only minimum effort to keep it at the best state over time.
Otherwise, you still need to change the gear oil regularly (usually every 100 hours of use) to reduce the gear wear.