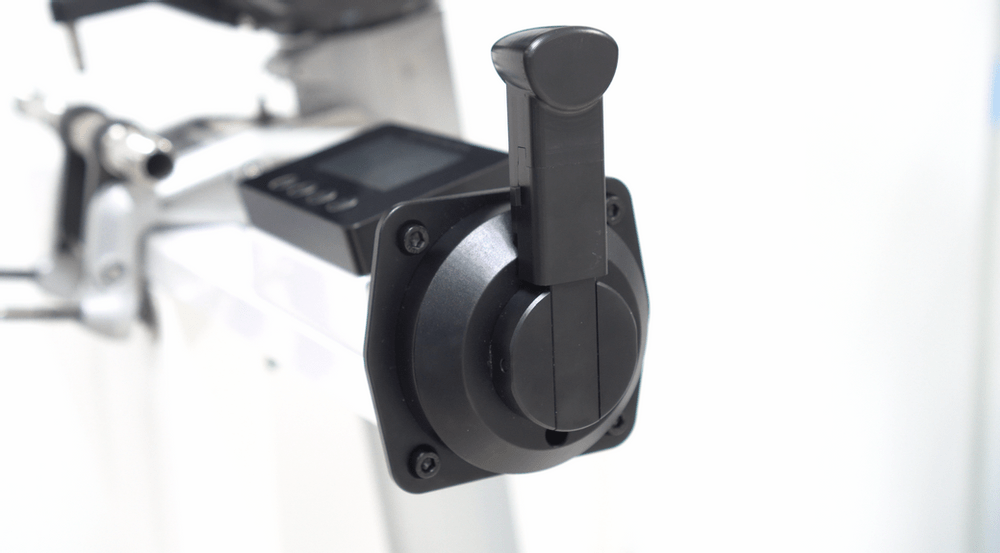 ePropulsion has officially released our first side mount control. Now, when you configure your ePropulsion electric drive system, you have the option to choose between the top mount and the side mount control, depending on your preference and boat layout. The new side-mount control could be used on a sailboat where sailors may wish to install the auxiliary power control on the starboard or port side. On a powerboat, this side mount control could be installed in additional positions if the console is too small for a traditional top-mount system.
Our side mount control consists of a throttle, display panel, and two communication cables. It's 100% electric, so the installation is easier than a traditional mechanical control. To install, you just connect the display and the throttle with the motor – that's it! This system is compatible with all ePropulsion motors including Spirit 1.0R, Navy 3.0, Navy 6.0, Pod Drive 1.0 and Pod Drive 3.0. With a quick setting to swap directions of forward and reverse, it could be installed on either starboard side or port side. Additionally, both the display panel and the throttle can be mounted from the front side and the backside. This feature is quite unique and is currently only possible with ePropulsion side mount control.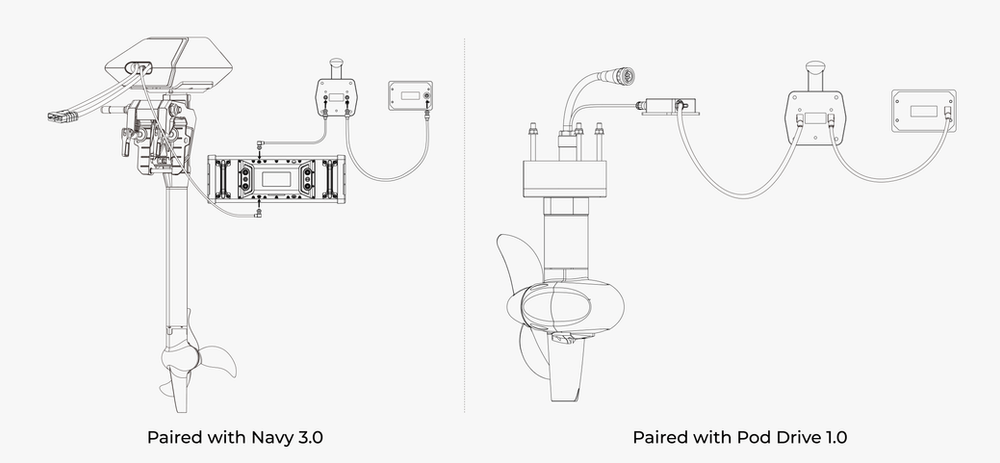 The throttle and the display are made of quality aluminum alloy processed by CNC. The abrasive blasting makes for a smooth finish and comfortable feeling on the hand. The hard anodizing allows it to be used in a saltwater environment for a long time and has extraordinary anti-corrosion performance. Our engineering team successfully developed a damper mechanism behind the throttle for seamless movement of the lever.
There are multiple safety features incorporated into the design. To avoid throttling by mistake, you have to lift up the lever sideways so it could be released to move forward or reverse. The lever handle could be removed when not in use so it does not become a catch-point for lines while sailing. Below the lever, you will find a kill switch magnet. Pull it out with the hand strap to stop the motor immediately in case of an emergency.
On the display, there are reads for power, battery level, remained running time, voltage, etc. With models integrated with a GPS sensor, you could read current speed, distance traveled and distance remaining. On the latest keelboat RS 21, the bespoke ePropulsion electric drive features our new side mount control and it proves user-friendly and reliable.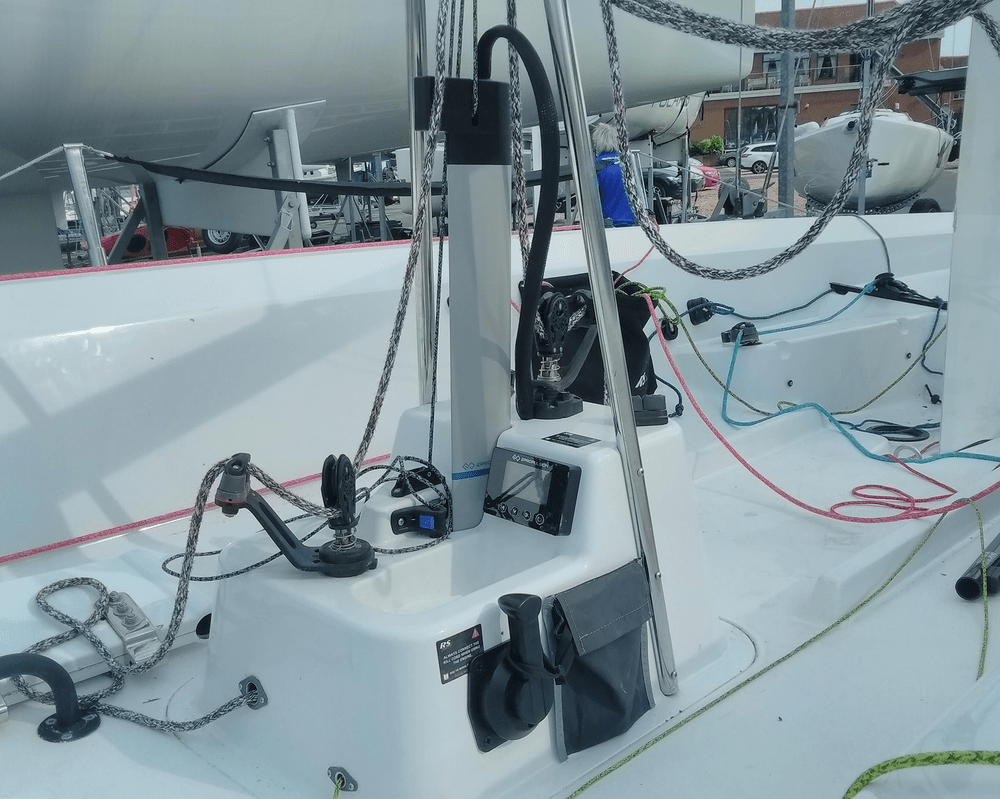 If you have any inquiries regarding this side mount control, reach us via private message on the ePropulsion Facebook page.