ePropulsion, a global leader and market challenger in marine electric propulsion systems and services, has been selected to power the latest models in Highfields Boats Electric Tender range. The expanding range features three new all-electric models, CL310E, CL360E and CL380E, powered by ePropulsion's Navy Series electric outboard motors, known for providing efficient and clean power in both saltwater and freshwater.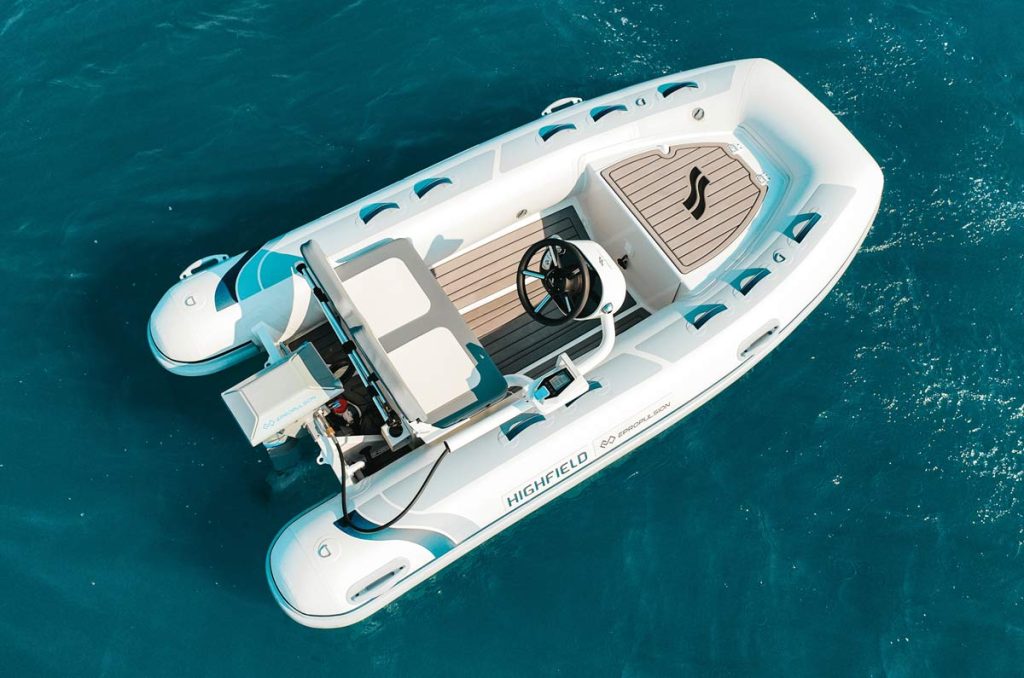 Highfield Boats has chosen ePropulsion's 3kW Navy 3.0 Evo to power the CL310E, which has a range of up to 49 miles, while the other two models are powered by the 6kW Navy 6.0 Evo, whose range extends to 72 miles. Both motors are brushless and direct-drive, ensuring the range benefits from the high reliability, low maintenance and low operating noise of this technology as well as being lightweight, compact and environmentally friendly.
The Classic tenders are finished to a very high quality with double decking to keep feet dry. Their renowned aluminium hulls coupled with full length keel guards make them ideal for pulling up the beach on a trip out with friends and family.
Danny Tao, Co-Founder and CEO of ePropulsion, says: "We are thrilled to be a part of Highfield Boats' journey to expand the offer of electric propulsion. These new tenders are incredibly exciting and offer an on-the-water experience that is unique, fun and eco-friendly.
"With the inclusion of three new zero-emission models to the ever-expanding Classic E range, eco-conscious boaters have their choice of tender as our partnership with Highfield continues to meet various needs of the marine market."
Highfield Boats' Managing Director Europe, Mathilde Delfour, comments "We are proud of introducing the clean footprint of the Classic E series to our tender range. We developed these latest three models in response to the acclaim we received from the CL340, and customer demand for a greater variety of sizes. The introduction of electric boats is one of many steps that we are taking to balance environmental responsibility with the enjoyment of boating."