ePropulsion, a global leader and market challenger in marine electric propulsion systems and services, is once again demonstrating its support for clean energy boating by sponsoring two teams at this year's Monaco Energy Boat Challenge (3rd – 8th July 2023).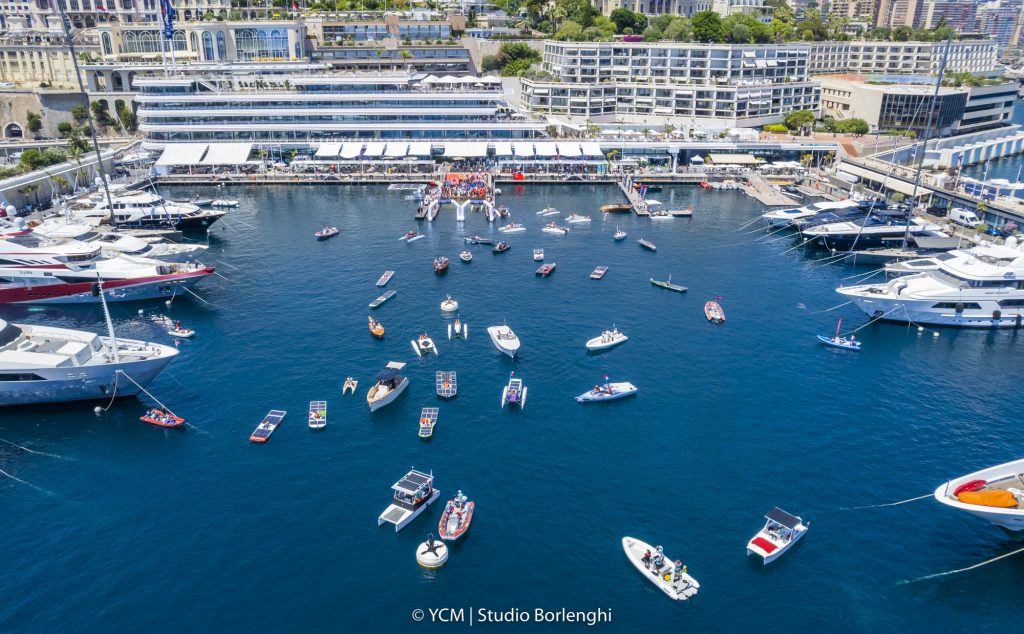 Hosted by the Yacht Club de Monaco, in collaboration with the International Powerboating Federation (UIM) and the Prince Albert II of Monaco Foundation, The Monaco Energy Boat Challenge is now in its tenth year of operation and seeks to foster the development of alternative propulsion systems, using only clean energy sources to power the future of yachting.
The event is an international challenge and attracted 46 teams from 25 countries around the world this year, competing across three different classes: Energy, Solar and Open Sea. The event will highlight innovation, and networking, providing a bridge between the engineers of tomorrow and the industry leaders of today.
As a company incubated at a university institution, it's a noble tradition for ePropulsion to give back and support the young generation's initiatives to accelerate the transition into clean energy in the marine industry. ePropulsion provides sponsorship for Rochester Technology Institute's (RIT) Dubai Sailing Tigers Team, which is competing in the Energy Class, for the third year in a row. The talented team was awarded second place at last year's competition, and this year ePropulsion has upgraded the team with two Navy 6.0 Evo electric outboard motors and dual remote control.
"As a team of university students dedicated to clean energy solutions, we are excited to showcase our innovative clean energy boat at the Monaco Energy Boat Challenge. After achieving second place last year, we are expecting to place first this year on behalf of the United Arab Emirates," said Sarkis Milan, Engineering Lead of Sailing Tigers. "With our partnership with ePropulsion and the utilization of their advanced motors, Navy 6.0 Evo, we are confident in our ability to achieve optimal performance and efficiency. ePropulsion electric propulsion technology aligns perfectly with our mission to create a sustainable and eco-friendly boat, enabling us to showcase the full potential of clean energy in the maritime industry."
Another ambitious team supported by ePropulsion is the Research of Marine Technology (RMT) Solar Boat Team from Diponegoro University in Indonesia. This is the first year that the team will be competing in the event, utilising a solar boat named 'Diponegoro 1.0', the first solar powered boat in the world that uses recycled mask waste in the hull construction. ePropulsion provides the team with a Navy 6.0 Evo electric outboard motor, an E80 Battery and remote control.
Rico Ade Putra, President of the RMT Solar Boat Team, said," We from RMT Solar Boat Team Diponegoro University are very pleased with the good relationship that exists between RMT and ePropulsion.  Our solar boat is equipped with ePropulsion's electric propulsion model and battery, which provide quiet, reliable and efficient performance. We are very confident that the support provided can lead us to the best results in the 2023 Monaco Energy Boat Challenge. "
"ePropulsion's 6kW Navy 6.0 Evo are ideal for race boats competing in the Monaco New Energy Challenge ", said Danny Tao, Co-founder and CEO of ePropulsion, "We are excited to be supporting two of the teams participating in the contest, in the hopes that we demonstrate the power of electric propulsion to deliver a cleaner, more sustainable marine industry. And by supporting and partnering with students, we expect to encourage more and more young people join us to make a great difference to the marine industry. "